Town Information Centre
Contact: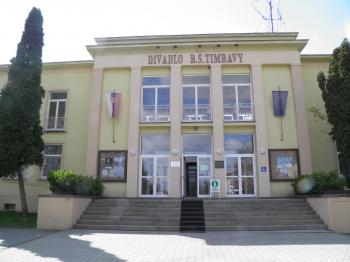 Town Information Centre
Divadlo B.S. Timravy, Námestie republiky 5                     
984 01 Lučenec
Tel./fax: 00421/47/43331513, 4512022-23
                       E-mail: mic@lucenec.sk
Town Information Centre is a member of the Association of Information Centres in Slovakia and provides complex information not only for inhabitants of Lučenec, but also for Slovak and foreign visitors.  
Opening hours from 1st July to 30th September 2015

Monday: 9.00 a.m. - 5.00 p.m.                                  
Tuesday: 9.00 a.m. - 5.00 p.m.  
Wednesday: 9.00 a.m. - 5.00 p.m.
Thursday: 9.00 a.m. - 5.00 p.m.  
Friday: 9.00 a.m. - 5.00 p.m.
Saturday: 9.00 a.m. - 1.00 p.m.
Sunday: closed
Town Information Centre provides following  services:
geographic  information system – complete information about town Lučenec and surroundings /business services,  accommodation and catering facilities, transport/
actual information about major events and attractions in Lučenec and Slovakia / cultural and sports events/
information about cultural monuments and natural attractions
consultancy for students of tourism
surveys and analysis of tourism
participation in exhibitions on tourism
tips for trips and sightseeing tours
sale of informative-advertising stationery /post cards, maps, tourist guides, books, brochures/
sale of souvenirs 
ticket advance booking for cultural and sports events 
fax and copy services
internet
guide services mediation 
We look forward to your visit!
Published 8.9.2011
Updated 16.7.2015