Cultural institutions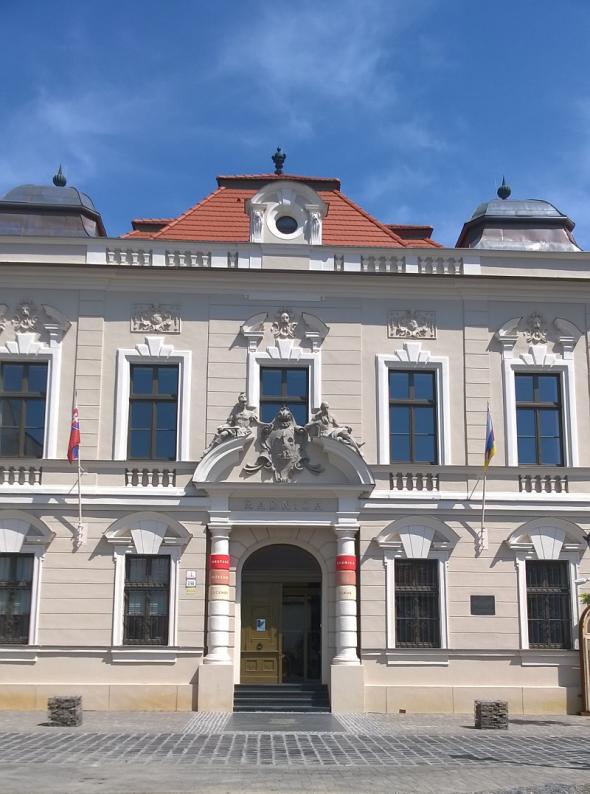 City Museum in Lučenec
The main mission of City Museum in Lučenec is to acquire, protect, scientifically and professionally process, use and make available material objects of cultural value and documentary materials of local and regional character and communicate with the public.
Detailed information: http://www.lukus.sk/radnica/     

Novohrad Museum and Gallery
Building of Novohrad Museum as a component of Novohrad Gallery was constructed in the 19th century. It was built in the Baroque-Classical style.
Detailed information: www.nmg.sk/en/indexen.htm

Novohrad Library
Novohrad Library in Lučenec is universal, public, cultural and educational institution. It serves as a Town Library for town Lučenec and as Regional Library for districts of Lučenec and Poltár. The institution is supervised by the Regional Self-Government of Banská Bystrica from 1st April 2002.
Detailed information: www.nklc.sk

Novohrad Cultural Centre
Novohrad Cultural Centre  was reposed from the Self Governing Region of  Banská Bystrica and is a nonprofit contributory organization with an own legal personality.
Institution helps to advance the social scale, culture and adult education and  try to resume the inhabitans regarding of our region culture, also in the way of minorities living in this region. It care also about the people´s awareness of the environmental protection.
Detailed information: www.noslc.sk/index_subory/onasaj.htm.
National Archives
The city history is traced by the National Archives that holds 206 funds and collections. The oldest written document dates back to 1688 and it is an Act of Privilege issued by Adam Forgach for the town Halič. Christian historical events and traditions have been deep-rooted in the history of Lučenec.
Detailed information: www.statnasprava.sk/sk/stsp/adresar.nsf/i/16330
House of Matica Slovenská in Lučenec
The main activities of this House is oriented on activation and development of new unions, clubs, youth, companions in the schools in cooperation with another subjects /churches, cultural institutions in the region and others/. To activities of this institution belongs a work with the book and with Slovak literature in cooperation with the Matica Slovenská Publishing House.
Detailed information: www.dmslucenec.sk
Published 18.9.2012
Updated 20.11.2017